Supply our students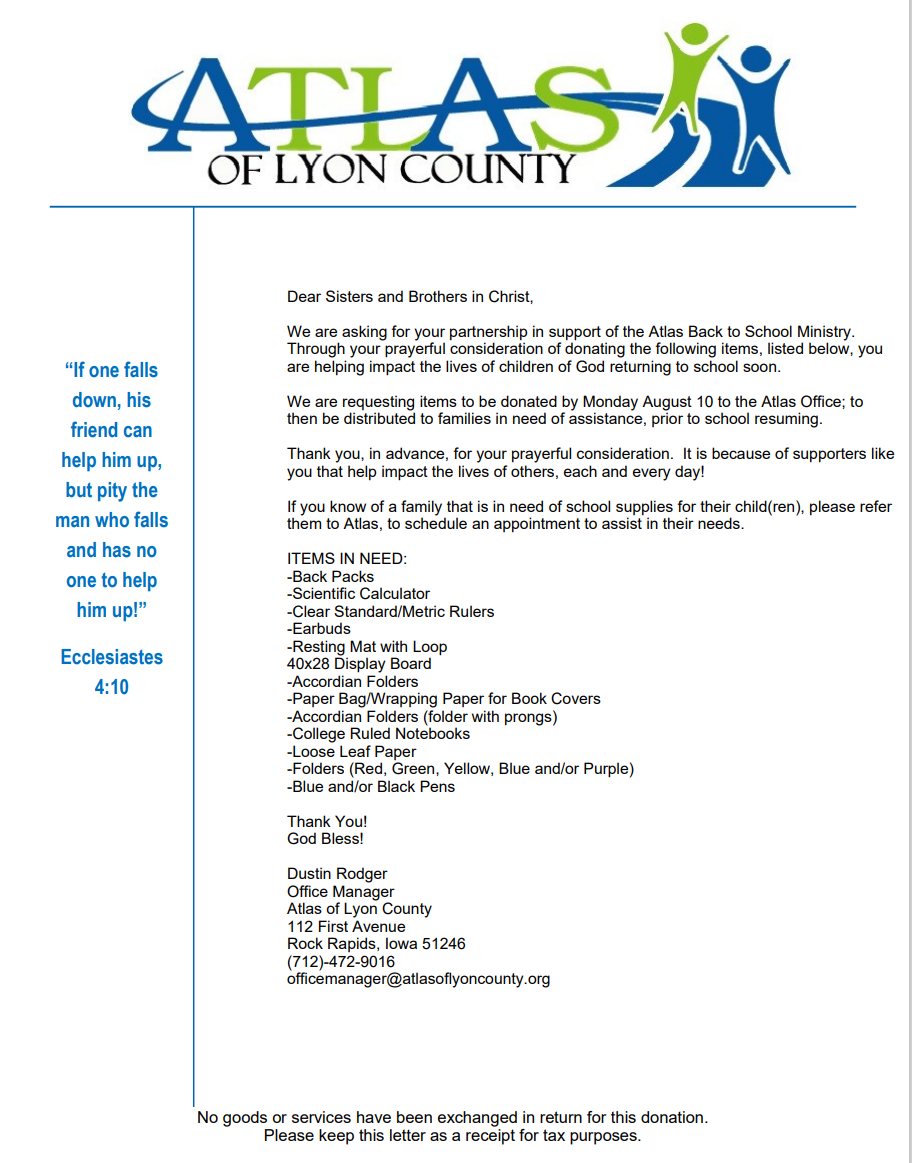 Who?
Families who fall within the set guidelines that indicate as financial hardship due to limited income, a medical crisis or other extenuating circumstances defined through mentoring with staff.
What?
A shopping experience to purchase new school supplies at greatly reduced prices; inventory is based upon donation while supplies last. So schedule an appointment ASAP!
All who shop must register in advance by calling the office at 712-472-9016 ,emailing officemanager@atlasoflyoncounty.org, or stop at the Atlas office and set up an appointment.
REMEMBER: Please bring documentation to verify that a financial need exists. Also, each child's school supply list will be needed to ensure that each child receives the necessary items.